Deep Cleans, One off Cleans, End of Tenancy Cleans, Office Cleans, Residential Home cleans, whatever you need cleaning call today!
At J.A.D Services Ltd we understand that cleanliness is an essential element needed to make your home, office or work place a happy and productive environment.
We tailor all our cleaning services to meet your individual needs, meaning that you get the job you want, not the job we think you should have!  Free assessments of your property and the work you need doing, mean we can promise a service second to none!
Residential Homes, Offices, Gym's, Shops and private Houses too we can clean them all!

All our staff are fully vetted and trained to a high standard. To ensure these standards stay high we regularly ask for customer reports on staff behaviour and standards of work.    Always working in teams of at least two, we double check our work before leaving any job to ensure we have completed the task to the highest standard!
We are committed to customer satisfaction, if you are not happy with the work we have done, we will return at our expense and correct any mistakes.
J.A.D Services Ltd can provide a range of cleaning from End of Tenancy Cleans, One off Deep Cleans, Regular Office/Place of Work Cleans, Garage Cleans and House Clearances as well as much more.
For more on End of Tenancy Cleans please click here
Toilets and cooking areas are treated with our specialist sanitiser, this means you have a bacteria free environment on completion of our works. *

All cleaning products are supplied by ourselves and are of the highest standard.  All products are safe for the environment too.  Therefore we not only clean, but project our futures too!
*Surfaces can stay Bacteria free for up to three months after we have treated them.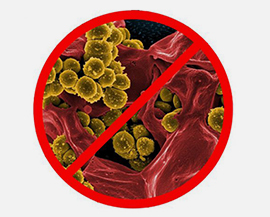 Virus Control
Control of Viruses and Bacteria are an essential part of any successful clean.
Our sanitiser is 100% effective against viruses such as Norovirus, MRSA, Ecoli and Foot and Mouth, which makes it great for use in Residential homes or Soft Play areas. Using our specialist fogging machine we can provide a full treatment of your property in the event of an outbreak. Therefore helping to contain the virus before it can become an epidemic! Or why not get us in before the event and we can help prevent an outbreak ever happening! Staying active for up to THREE MONTHS* after treatment it is an effective way of helping to contain and prevent any outbreaks.
*This treatment depends on the following of our cleaning guide lines between our visits.
Trauma Cleaning
Confidential
Contamination Prevention
BBP Training
Tested & Safe Chemicals
House Cleaning